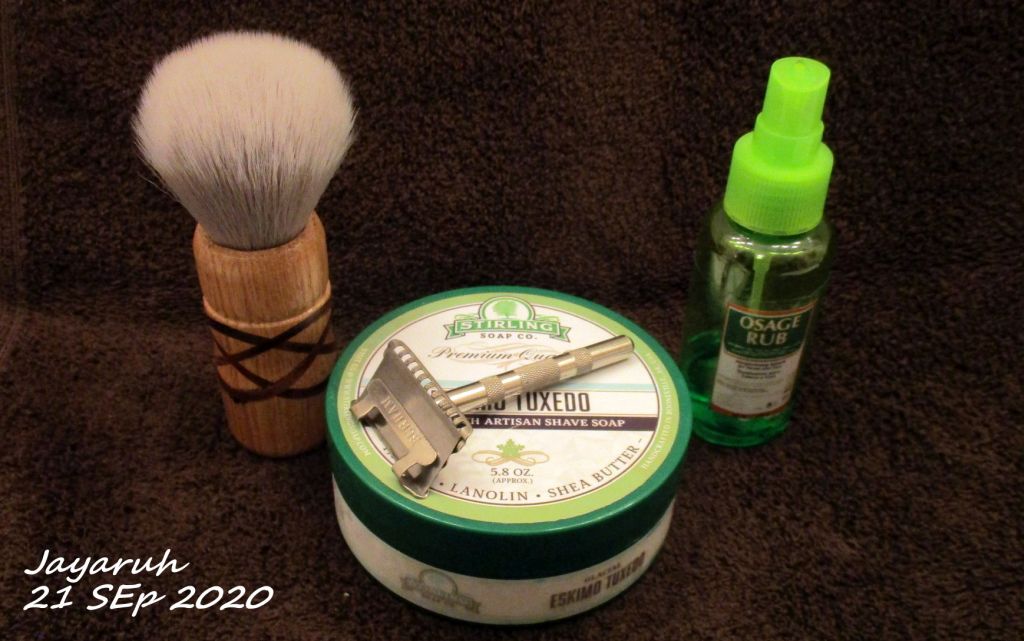 Menthol Monday's Shave

Cold Water Rinse
Eskimo Tuxedo Shave Soap
Jayaruh #415, first lather
Burham Safety Razor, first shave
Vintage Burham SE
CWR
Osage Rub
Today is
Day 21 of SEptember.
Up for the challenge today is my new to me Burham Safety Razor.
The Eskimo Tuxedo Shave Soap face-lathered well with Jayaruh #415 Brush. Two passes and touch ups with the Burham Safety Razor with a Vintage Burham SE blade gave me a close, comfortable shave. After a cold water rinse I finished off with Osage Rub. I am clean, smooth, and refreshed...
Jim -

The Cackalacky Kid
"Finally, shaving is fun again..." 
The Jayaruh Brushes  - The Clan of Catchers