16/10/21
Pre      -  Pears Transparent Original Cold water Face wash
Brush  -  Edwin Jagger Medium Best Badger
Soap   -  OSP Trial Cream #1
Razor  -  Unmentionable SE
Blade  -  Nothing to see here
Post    -  Cold water Rinse, TC's infused Witch Hazel
Balm   -  Barts Balm Amber and Moroccan Jasmine Balm & Lotion
A/S     -  CK Be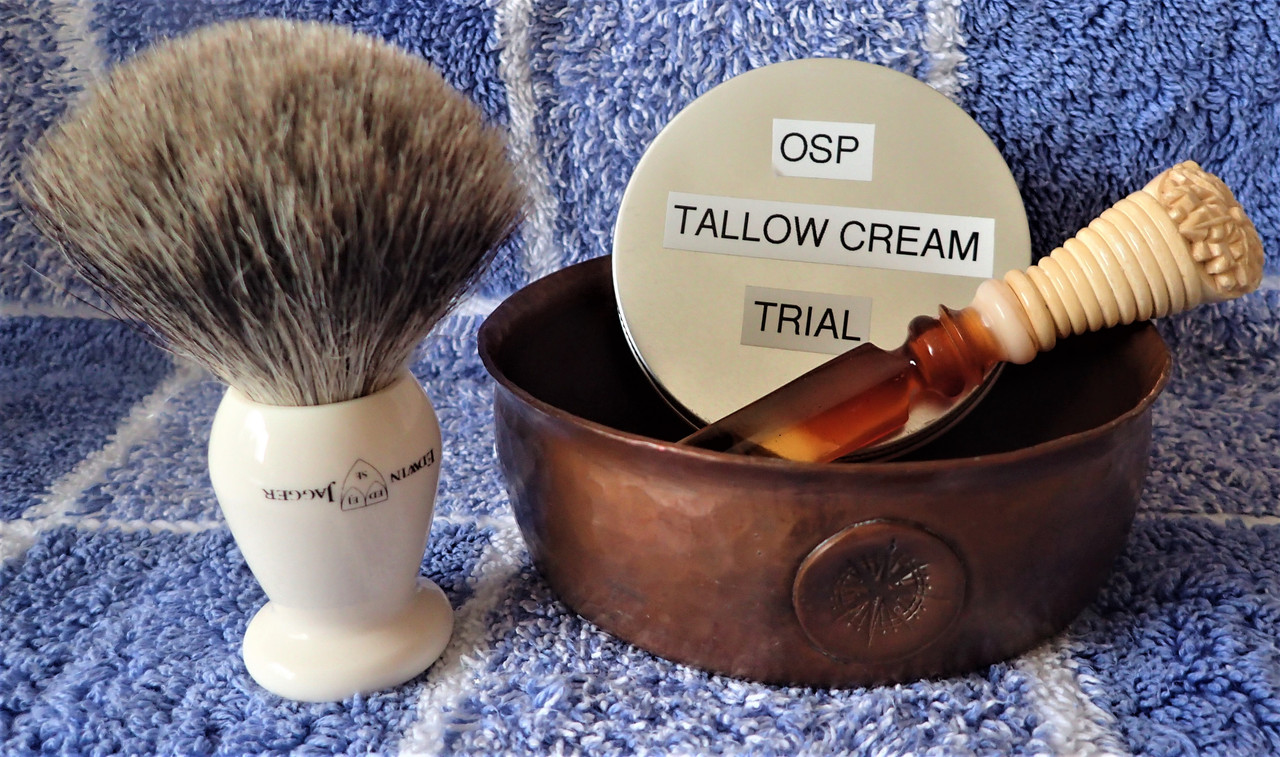 Not a lot of work required today after yesterday's really close shave and an earlier bathroom stint this morning.
1 Full pass and a touch up on the stubborn bits for a very nice finish.
A really nice lather from the OSP trial cream, the EJ Best badger is a bit floppy for face lathering, although it does whip up a nice bowl lather and works well as a face painter.
The CK Be is coming to an end.
Stay safe and enjoy your day All
The Clan of Catchers - The Jayaruh Brushes - Williams Mug Shave Soap Club

Nil Desperandum Auspice Deo